Due to the cases we have reported these last three days, Milan Elementary will be following the GCCS Enhanced Covid Protocols and returning to Virtual Instruction for Monday, January 31st and Tuesday, February 1st. Students will return on Wednesday, February 2nd and will be bringing home their chrome books today. Teachers will notify parents regarding expectations. Thank you.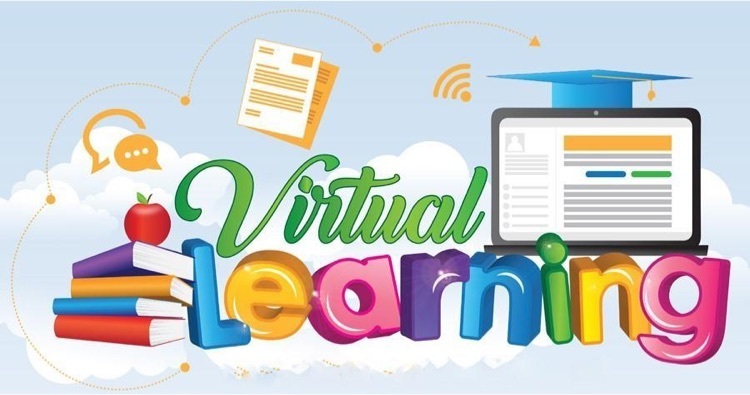 The next School Board meeting is Scheduled for Monday, January 31 at 5:30 p.m. To access the meeting, go to gccs.k12.nm.us and click on the meetings link.

ATTENTION GCCS COMMUNITY: Please take a look at the following important information regarding opportunities for you and your children.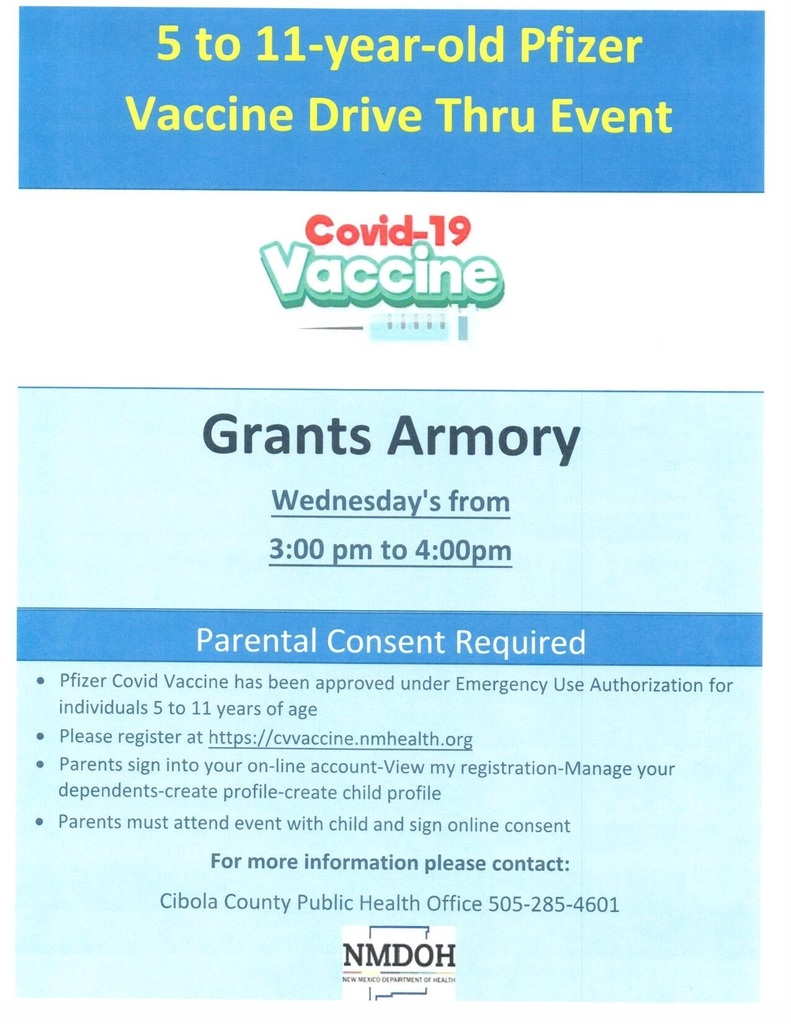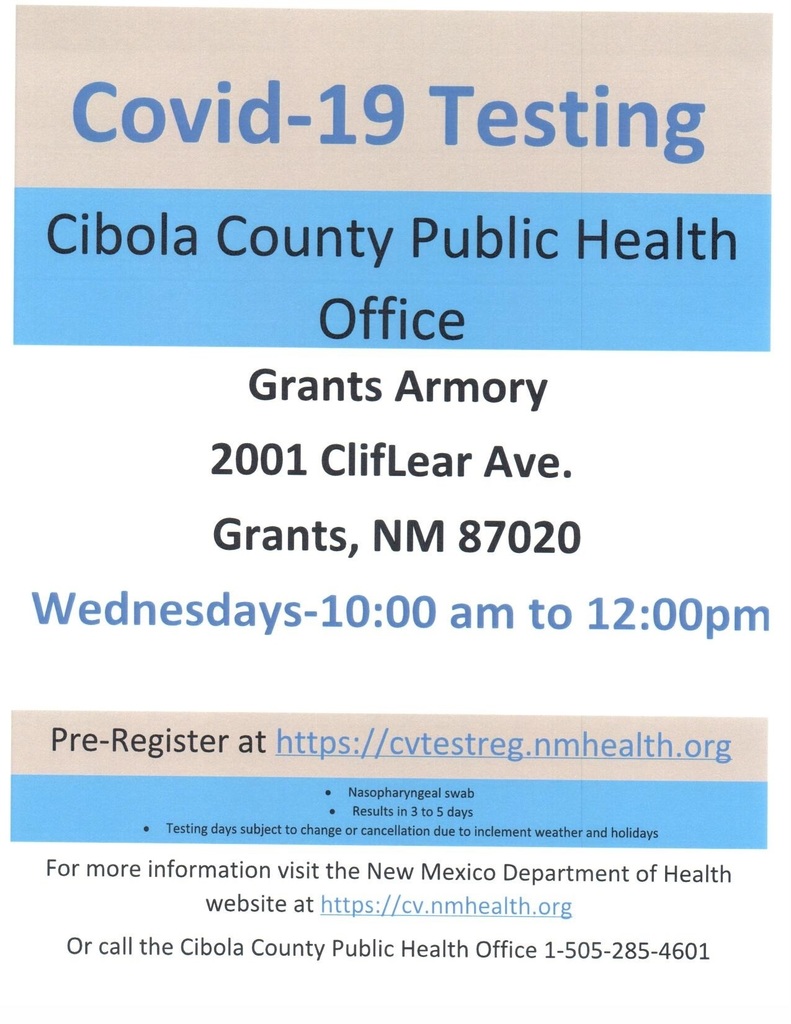 Milan Elementary will be on virtual instruction for Monday, January 24th and Tuesday, January 25th. Due to the GCCS Enhanced Covid Protocols Toolkit, we are in Level 4 restrictions which calls for a two day closure. All students can return on Wednesday, January 26th.
‼️Please read the attached letter from the superintendent that we received late Friday night. Milan Elementary will be virtual for Monday and Tuesday only! Students will return on Wednesday. Your teachers will be notifying you for what applies to your child's grade level. Thank you.‼️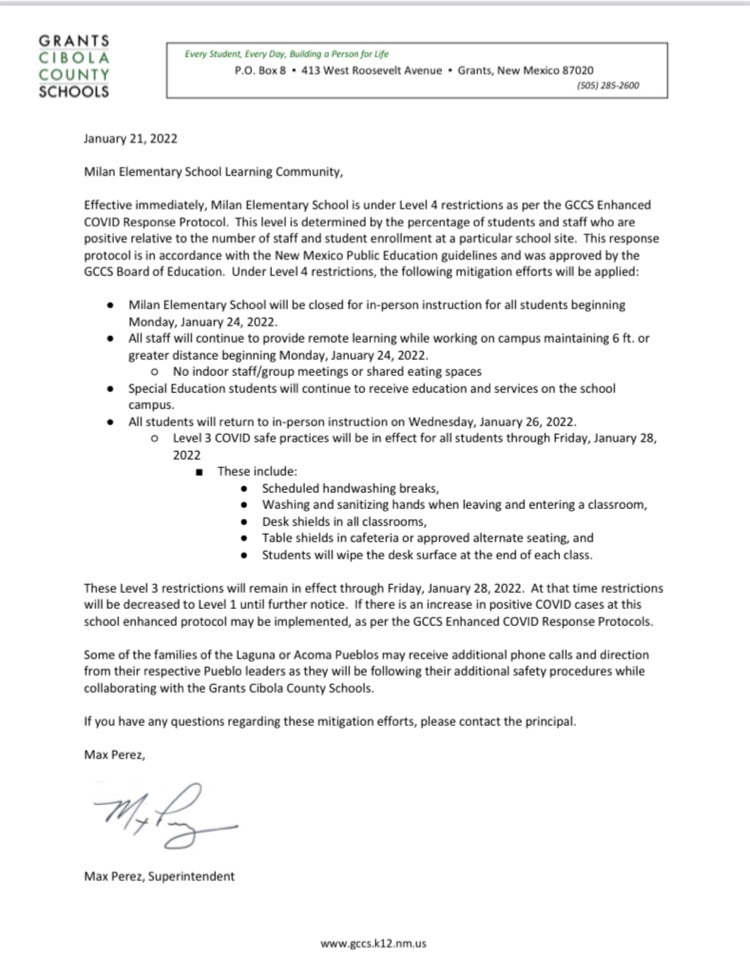 ATTENTION GCCS Community - Information from Cibola General Hospital Starting 01/21/22 until further notice, due to supply chain issues Cibola General Hospital and Cibola Family Health Center will no longer be providing surveillance testing (exposure), back to work, or travel COVID testing at this time. NMDOH has agreed to increase surveillance (exposure) testing over the next two weeks: January 25 1pm-3pm January 26 10am-noon February 1 1pm-3pm February 2 10 am-noon Individuals can sign up at: cvtestreg.nmhealth.org Free At Home Testing Kits Available at: special.usps.com/testkits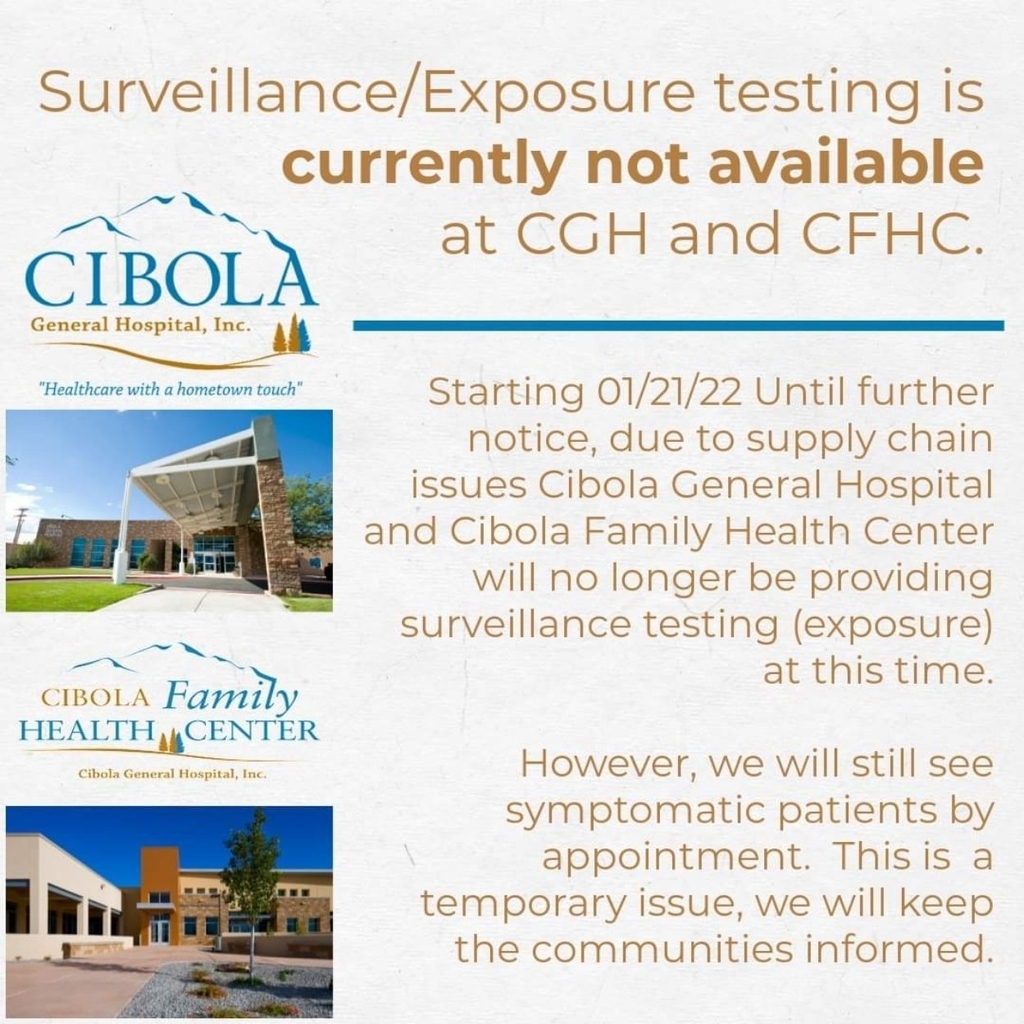 Read, Read, Read Wildcats! Our Quarter 3 Accelerated Reader goal is a field trip to the Grants Public Library.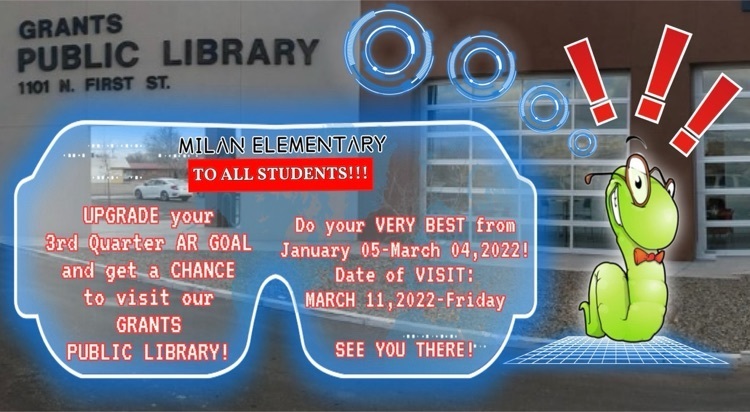 Just a reminder to everyone, all of Grants Cibola County Schools and Departments will be closed on January 17th in observation of Martin Luther King Jr Day.
Pickles and Popcorn will be sold every Friday for the month of January.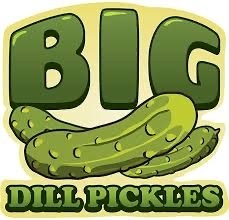 All Wildcats received free popcorn today for working so hard the first semester. We're so proud of our staff and students. Have a great weekend everyone! 🐾 🍿 🐾🍿🐾🍿🐾🍿🐾🍿🐾🍿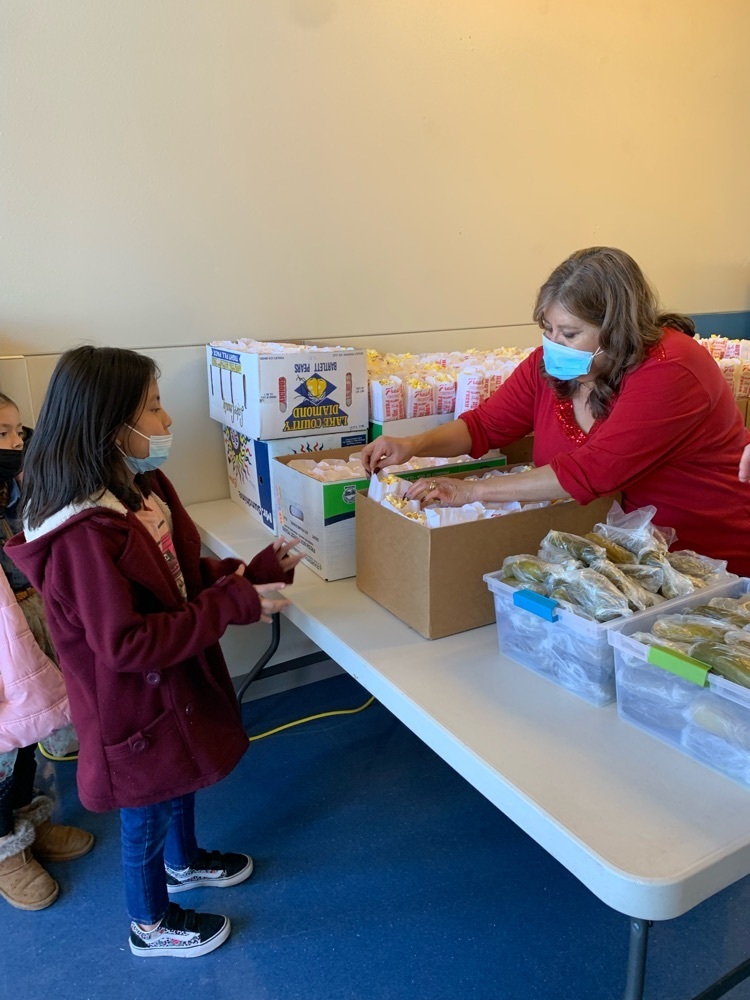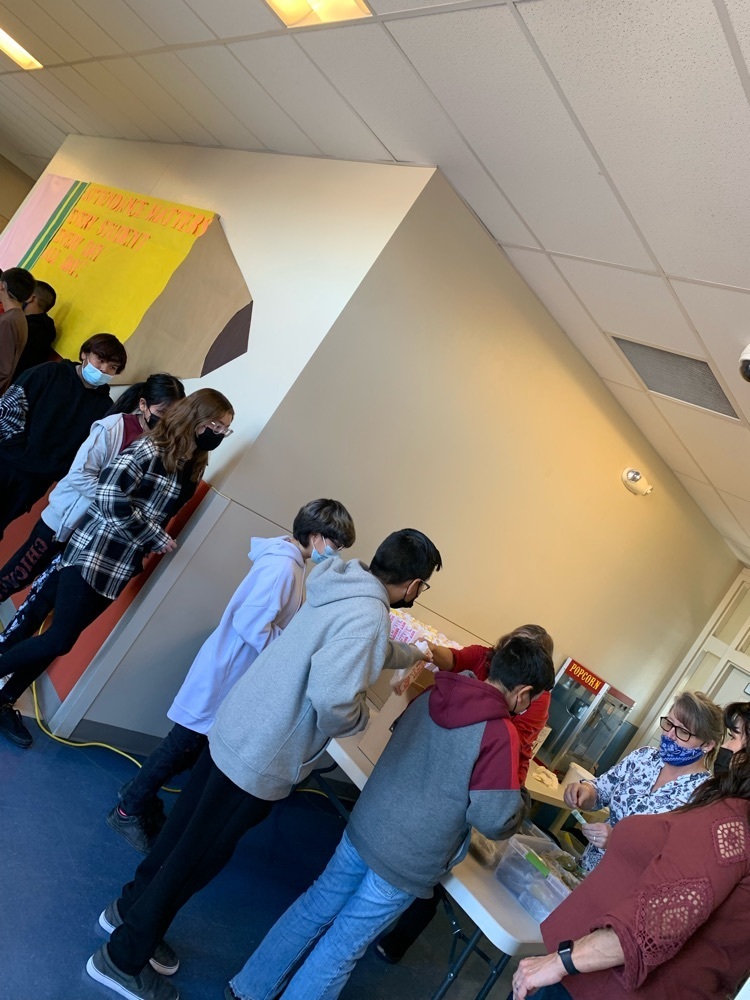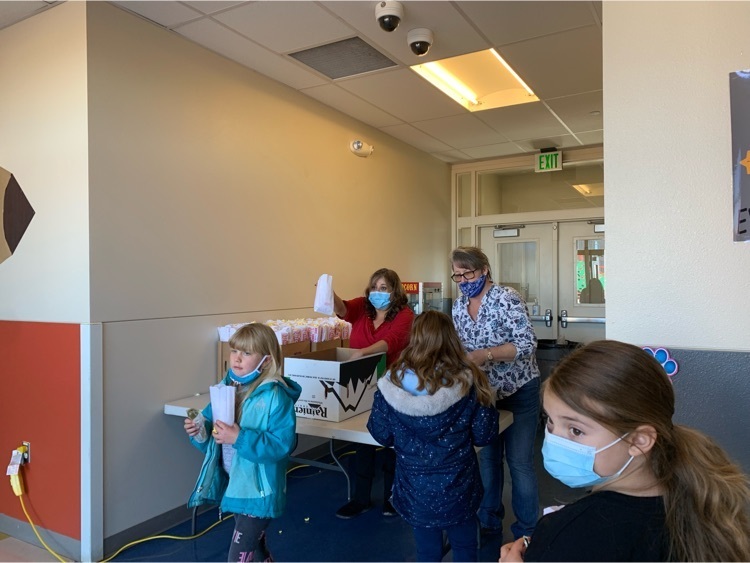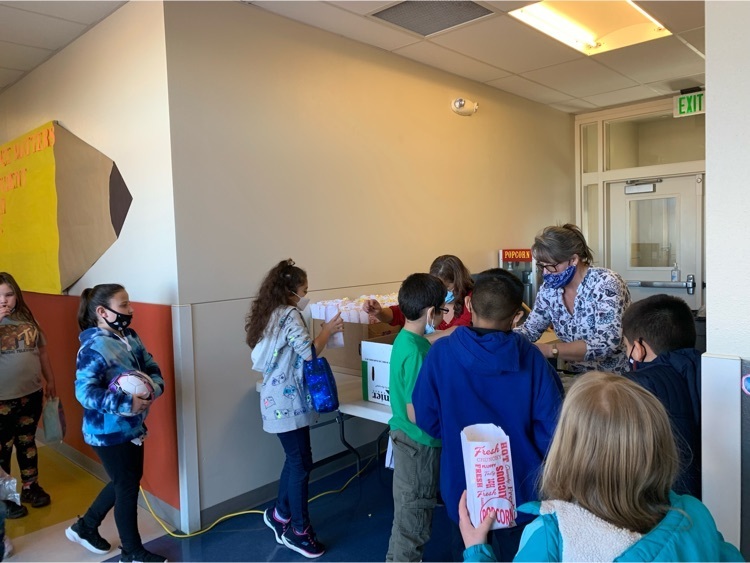 January Newsletter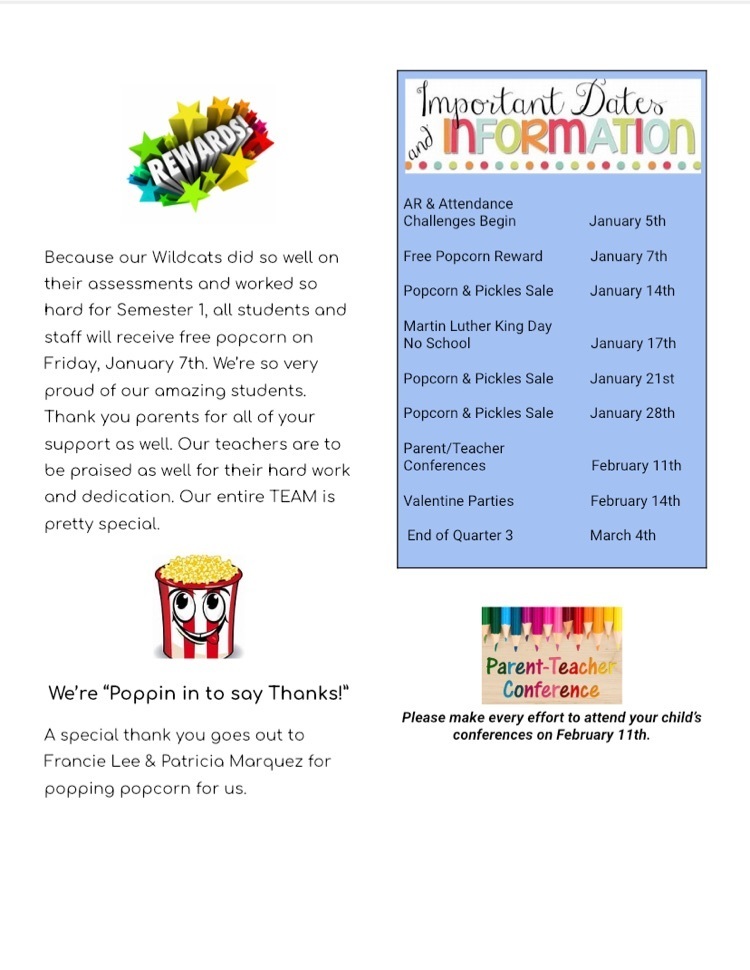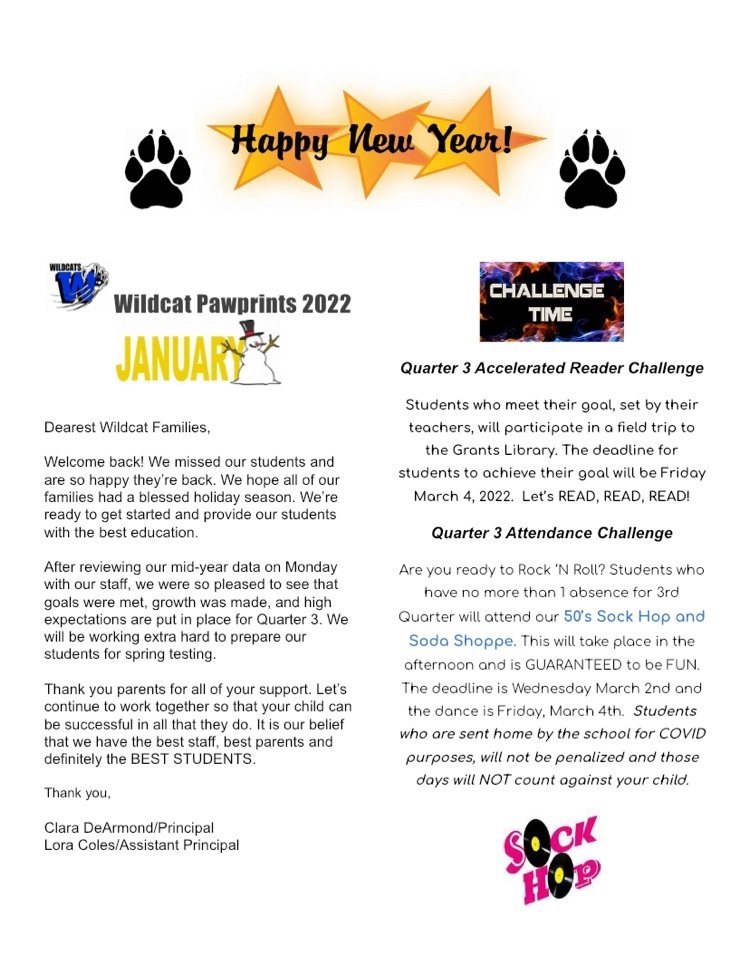 Welcome Back Wildcats! We love when Wally the Wildcat pays a visit. He came today to welcome our amazing students back to school. Thanks Wally! 🐾🐾🐾🐾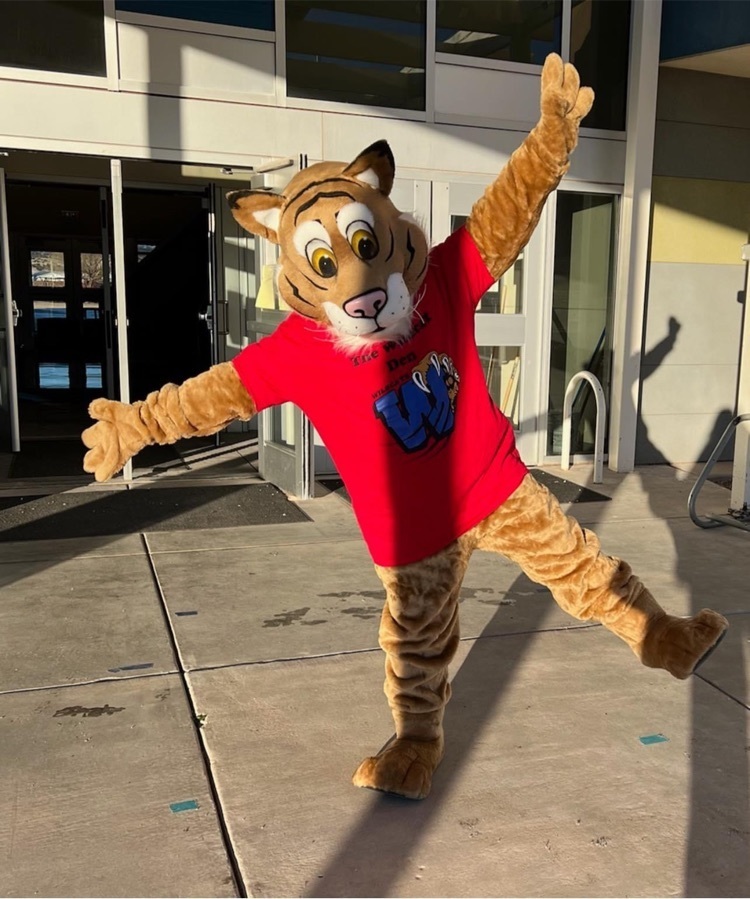 To all of the GCCS Staff that are returning to work today! WELCOME BACK! We hope you had a very relaxing break and are recharged to attack the new year!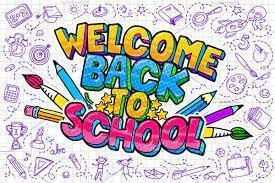 Attention GCCS Community: Public Notice for the next Scheduled School Board Meeting. Tune in virtually on January 4th.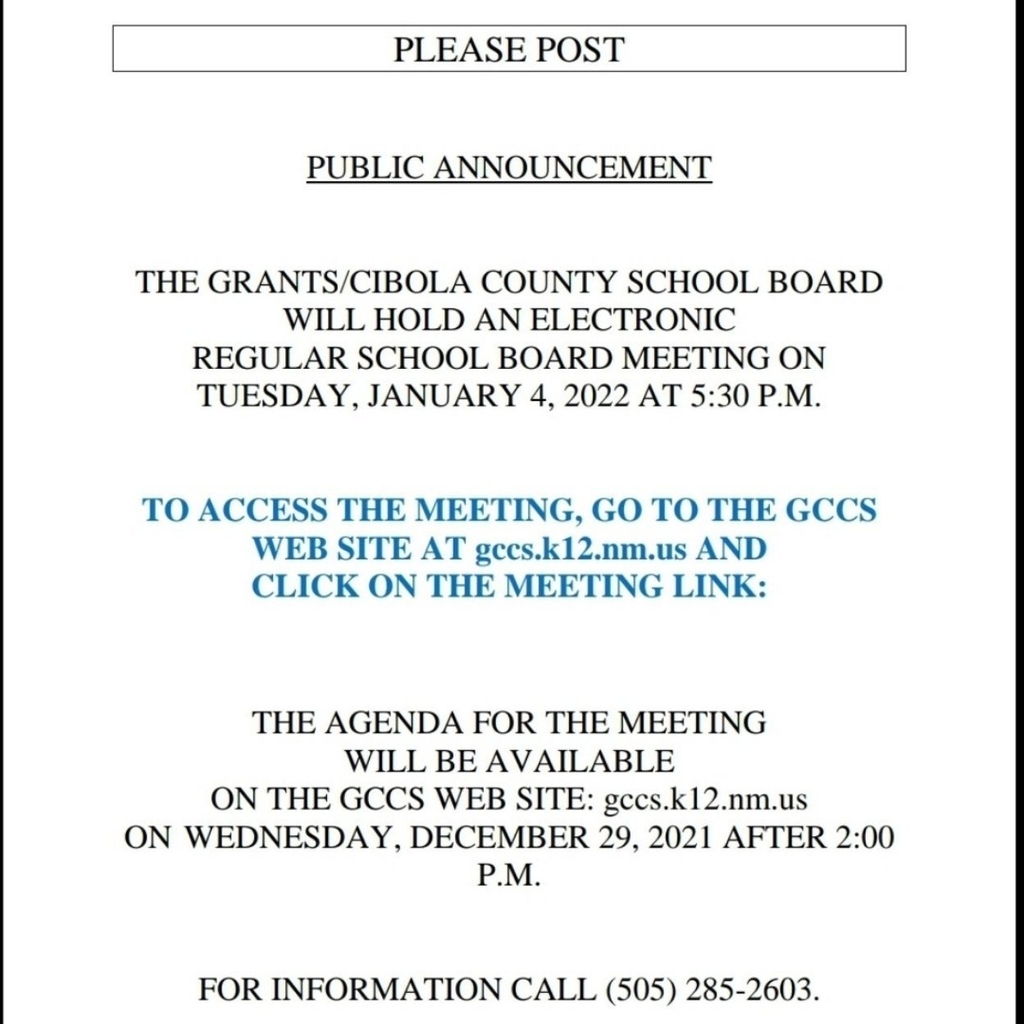 From Everyone at Central Office to all Staff and Students across the district! We want to wish you all a very Merry Christmas and we hope you are making the most of your winter break!!! Thanks for working through a very challenging year and we look forward to a the year ahead!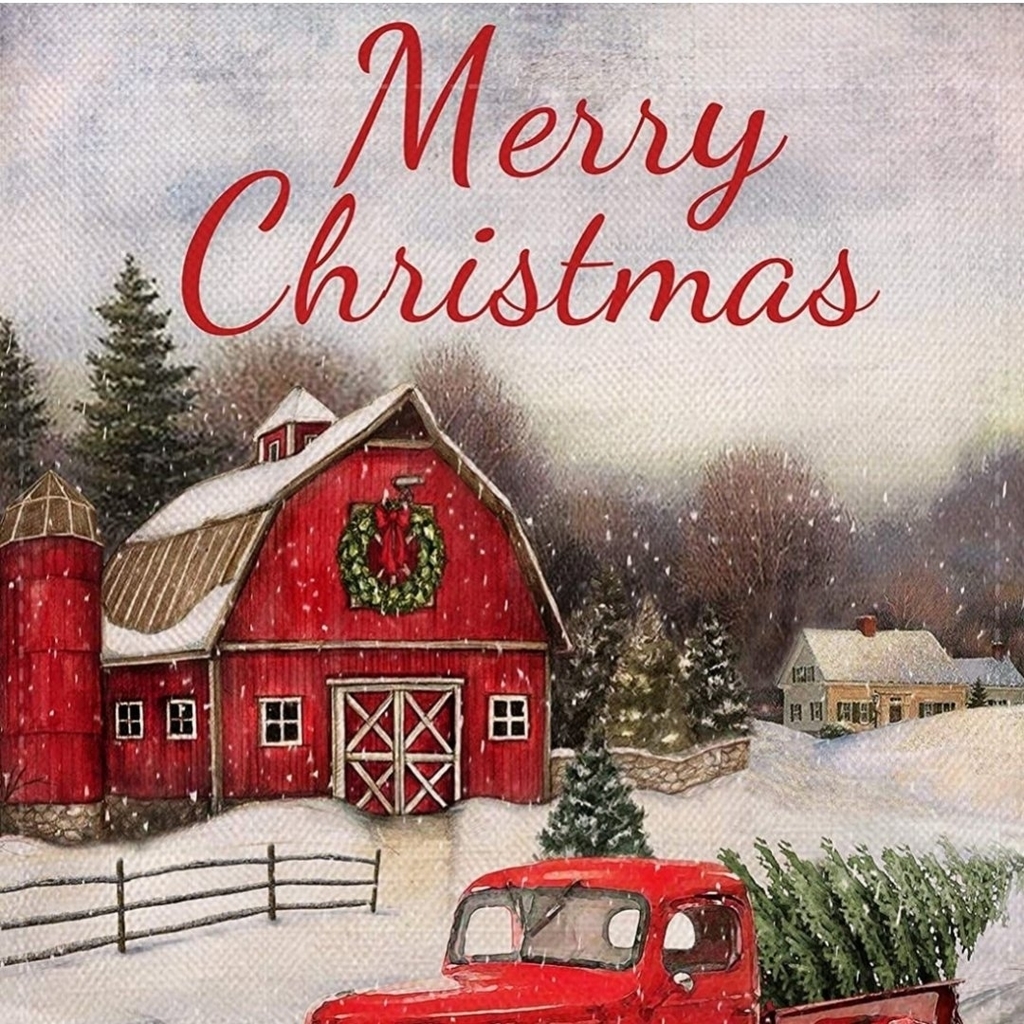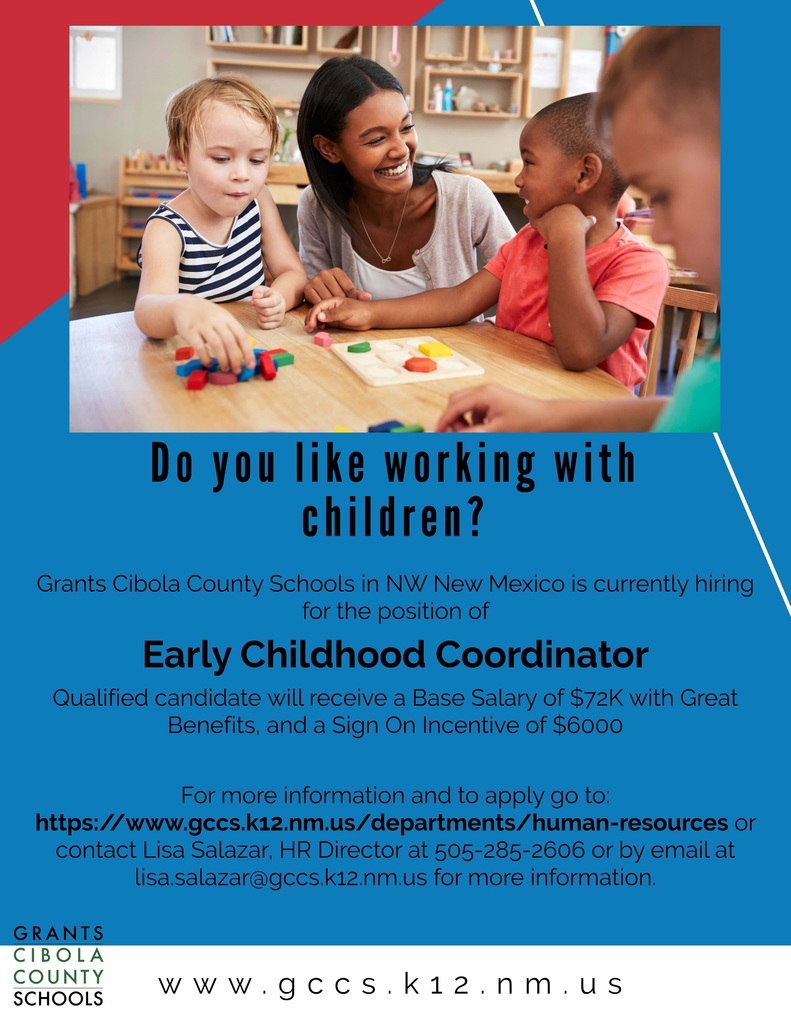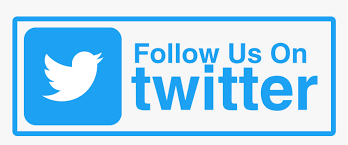 As we wrap up the 2nd Qtr and 1st Semester, we at Central Office want to extend a very heartfelt Merry Christmas and a Blessed New Year to all of our Staff & Students! THANK YOU for making ours the best district in NM! Have a Great Winter Break! See you all next year!!!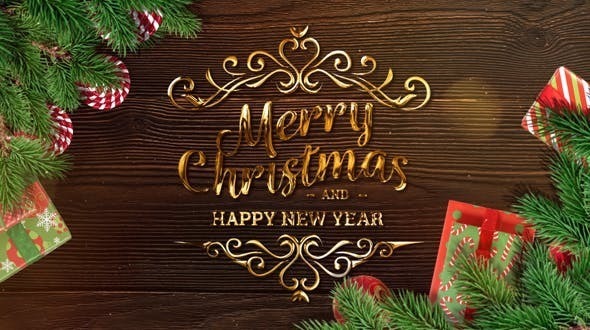 Attention GCCS Community! Please see the attached letter from Grants Cibola County Schools Superintendent, Max Perez.